How Do I Meet People?
Our church is not a place for spectators. It is a place for team members within the body of Christ. Whether you are a five-year old child, a ninety-five year old grandmother, a busy mom, or a businessman with big responsibilities, we want you to be a part of our church family where we learn about God and faithfully worship Him. Here is how you can learn, serve, and grow in Christ at this church.
Sunday School for Youth
Each Sunday morning, children, ages 2 years through 12th grade get to participate in their own classes. Bible lessons are taught in such a way that every child gets to participate and learn.
Adult Sunday School
Each Sunday morning, adults gather together to study God's Word. We currently have 2 class options available for the adults in our church.
Youth Group
The Youth meet at the church on Sunday nights at 6:30pm. Students grades 7th through 12th are welcome and encouraged to attend! During Youth Group, the youth are engaged in activities such as games, singing praise, and
studying God's word.
Men's Fellowship
Accountability among men is an act of integrity. Accountability is designed to protect, encourage, and develop men of all ages. The Men's Fellowship Group meets every Thursday morning at 6:30 a.m. This Men's group meets for the purpose of fellowship, accountability and a devotion.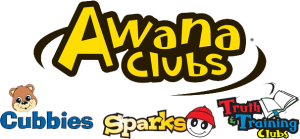 Kids lives are forever transformed. Volunteers grow as leaders. Families become stronger and churches build community through active involvement in Awana. Our world needs the hope that only Christ gives. God is using Awana to raise up kids, parents and leaders devoted to knowing Scripture, loving Him and reaching others with the gospel.
AWANA CLUB
It is with heavy hearts that we must announce that for the present time, we will not be moving forward with an Awana this year. With the decrease in people who would be willing to work in the program, Justin Snyder was made aware of a program through which Awana is delivered by video conferencing this year. The software and learning curve is going be a little bit of a difficulty, so for now, we will postpone the Awana year until we can discharge that ministry with excellence.
Also, along those lines, Justin has approached the elders with his desire to find a replacement in our church to be the Awana Commander. Let me say a couple of things there. First, it is with nothing in our hearts but gratitude that we even think about Justin's faithfulness to these Awana students for the past ten years! So, from the elders and our congregation, our praise to God and our thanksgiving to Justin for his love for the eternal souls of these kids. Also, please know that he still desires to be involved in the Awana ministry, just not as Commander. His living-wage job along with his duties as an elder in our church simply won't allow him to lead that ministry any longer. Second, in honor of his request, we are coming to you seeking a man with (1) a heart to reach kids with the gospel, and (2) good organizational skills, to be our new Awana Commander. If you would like to be considered for this position, please see one of the elders. We look forward to how God will continue to use this vital ministry in our community