WELCOME TO THE BAPTIST CHURCH OF CONCORDIA, KANSAS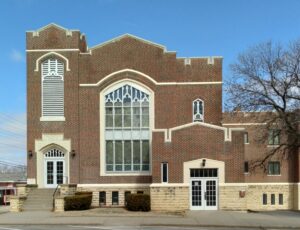 According to our Lord's great commission to "Go and make disciples of all nations" (Matt. 28:19-20), the purpose of The Baptist Church of Concordia, KS is providing for the public worship of God; preaching the Gospel; encouraging consistent Christian living by its Members; promoting personal evangelism; supporting missionary endeavors; and providing Christian education.
Our church vision is to be:
A Christ-centered church family committed to knowing and worshiping God. Working together in loving unity sharing God's Good News with the world.
CHURCH OFFICE HOURS
Monday-Thursday
10 am-12 pm, 1 pm-3 pm
Here is a link to a video that will explain
how to set up your ONLINE GIVING account
CONNECT WITH US
Located at 333 W. 7th Street
Classes available for all ages
Sunday Morning Worship Service
for our Sunday Morning Worship
Sunday Evenings
6:30 pm Jr/Sr High Youth Group
You can also connect with us on social media. Stay updated with our latest Facebook posts. Search for us on Facebook – The Baptist Church.